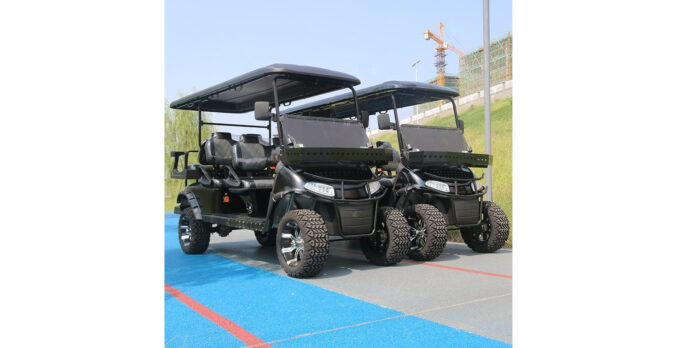 There's more to golf carts than just covering the length and breadth of a golf course. They can also find applications in resorts, residential areas, campuses, and other places. Everyone who needs to cover ample distance within their premises can benefit from the mobility and versatility offered by these vehicles. With so many options available on the market, how do you choose the perfect golf cart for your needs? Find out in this guide.
Gas Powered Golf Carts
A gas-powered golf cart 4 seater has a number of advantages, with the most profound one being they are more powerful. This makes them street-ready. Besides, they also make greater sense when you need to cover longer distances. Golf courses and university campuses can be quite big, requiring you to cover long distances from one point to another.
Seating Capacity
You may need a cart that must carry you and your friends and a few golf bags. Or else, you may need a cart to just take you and your partner to the nearest grocery store. The two applications will require different capacities. Consider the amount of space you will need for passengers.
Larger golf carts will obviously cost more. They will also require you to spend more on gas. Eventually, your choice will depend on the type of application involved.
Choice of Accessories
An excellent thing about 4-seater golf carts is they are easily customizable. When you need it to become street-legal, you can add the following features:
Windshield
Headlights
Seat belts
Turn signals
Brake lights
A spot for the license plate
There are other features as well that can be included even when you don't plan to take your cart on the street. This includes:
Radio & speakers
Mounted coolers
Air conditioning
Custom steering wheel
Custom seats
Custom tires
Rear-view mirrors
Based on your needs, the additional features will certainly be worthwhile. If you will be using your cart to go shopping, you will have to create points for holding the shopping bags in place. If you will be spending a lot of time driving outdoors, having a mounted cooler and air conditioner can make things more convenient.
Additional Factors
Besides these factors, it is recommended to consider the following points too:
Warranty: Consider exploring models that come with a warranty. They can help protect your interests if anything goes wrong with the vehicle. This is a major advantage of choosing a brand new golf cart over a used one.
Price: Like any other item that you may want to own, you should consider and compare the prices of models that perfectly meet your requirements. When purchasing a new cart, you deserve to get the right deal for the money you are spending. Check reviews online and gather as much information as possible before making a buying decision.
So, the above-mentioned points should help you make the right decision when choosing a 4-seater golf cart for your specific needs.