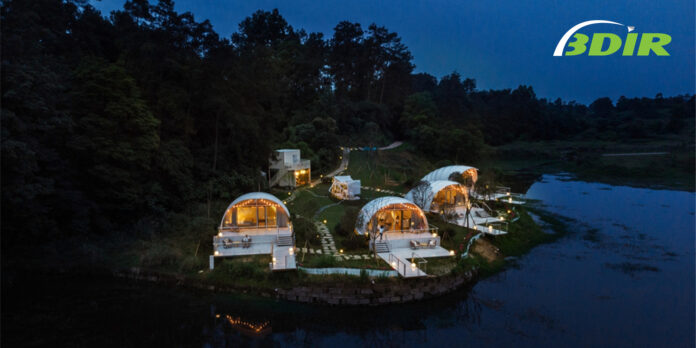 Camping is a very popular travel trend nowadays as everyone wants some time to relax and enjoy their life in the world of buzziness. In your quest to discover new places, camping is not always comfortable and luxurious.
If you want camping full of fun and splendid, the best way to achieve this goal is to choose the right camping tent. As the tent is one of the most important things while camping, it should be comfortable with full of luxuries. And camping with glamorous touch becomes Glamping.
If you are new to camping or you want to try Glamping tents for the first time, there are a lot of things that you need. Here we are providing you a new complete but mini guide about glamping tents that will surely be beneficial for you.
Let's get started!
What You'll Get in Camping Tent
A glamping tent is usually constructed on famous camping spots. You need to make a reservation first before reaching the site. The facilities provided in the glamping tent are based on the price you spend.
In general, you will get a camp with a stable floor (wood) with a heightened ceiling. A comfortable bed with chairs or a sofa is also available. For other services like attached bathrooms and air conditioners, you have to pay extra. You can get everything you want in a glamping tent based on your budget and request.
Things You Need to Consider
While making a reservation for a glamping tent, there is a lot of different things that you need to consider. Here we have a brief list!
· Glamping Tent Types
Glamping tents are available in different types depending on their shape, style, and other features. The most common types include geodesic Dome, safari, safari lodge, yurts, and bell tents. You can check a lot of different options, sizes, and features of all the types online.
· Capacity/ Size
The size/capacity of the glamping tent determines how many people can stay in it. The small size, the glamping tent can accommodate 2-3 people, and the in large size, there are many different options.
For friends camping, a large size tent with a bathroom and kitchen is the best.
· Material
Just like a home, a glamping tent should bear all the environmental conditions by keeping the guests comfortable. The material of the tent depends on the place, season, breathability, durability, and environmental resistance.
Glamping tents are available in different materials that can keep you warm in cold weather and cool under the hot sun. No matter which type you will choose, it should be water-resistant, breathable, and stable.
Where to Buy?
If you want to enjoy glamping, you can check the available resorts in a particular area online. However, for business persons, BDiR is an option they can consider. It's a China based company that is providing its services in tourism and sports business in more than 70 countries.
You can check the glamping tents sale collection from the official website of the company. The company will provide you with high-performance products with timely delivery.
Final Words
The above guide is for both the local and business people. Whether you want to enjoy camping or start your own camping business, make sure to keep all important things in mind.