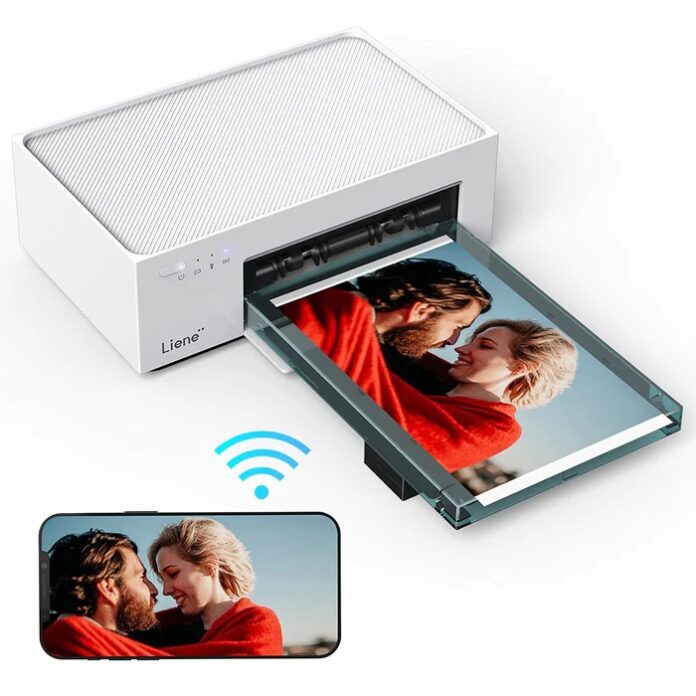 Have you seen those cute 2×3" instant printers that kind of looks like those old school polaroid cameras? Technology has advanced dramatically in recent years, and printers are no exception. Many people are interested in inkless portable printer because they make scrape booking and journaling, especially for frequent trekkers, so much easier.
After taking a picture from your smartphone, connect your device to the printer and get a physical copy of your photo on the go. They can be used for a variety of tasks such as photo printing, label printing, receipt printing, and event printing. These portable printers have gained a lot of popularity because of their unique features, such as portability, cost-effectiveness, and eco-friendliness.
Characteristics Of Inkless Portable Printer
Portable
Inkless portable printers are lightweight and portable, making them ideal for people who are constantly on the go. If you want to travel the world, then this compact 2×3" printer is ideal for your travel journal.
Cost-Effective
Since inkless portable printer does not require ink or toner, printing costs are significantly reduced. This device employs direct thermal printing, a thermal technology. It is ideal for printing product or package labels and can be used for both commercial and personal purposes.
Eco-Friendly
Inkless portable printers are more environmentally friendly than traditional printers because they do not use ink or toner. Small businesses, such as food trucks or pop-up shops, can use them to print receipts.
High-Quality Printing
Even though they do not use ink or toner, inkless portable printers create high-quality prints which are clear, vibrant, bright, colourful, and sharp. These printers use special paper with a layer of heat-sensitive material that changes color when heated. They are ideal for printing photos on the go and produce high-quality prints suitable for framing or scrapbooking.
Silent Operation & Easy to Use
Inkless portable printers operate quietly, making them ideal for use in quiet environments such as libraries, offices, or schools. They are easy to use, with simple buttons and controls that are simple to understand.
Versatile
Inkless portable printer can print a wide range of documents, including photos, labels, receipts, and more. It uses the direct thermal printing technique to apply heat to the paper, resulting in the desired text or image.
Low Maintenance
Inkless portable printers require little maintenance, making them a good choice for people who are too busy to maintain their printers on a regular basis. Event tickets and badges can be printed
using portable printers. They can also be used for instant photo printing at weddings, parties, and corporate events.
Compatible
Inkless portable printers can connect to various types of pictures clicking devices through Wi-Fi as well as Bluetooth such as android phone, apple mobile phone, camera, laptop, and more.
Conclusion
Inkless portable printers are a fantastic addition to the printing world. Their small size and lightweight design make them ideal for people who are constantly on the go. They are simple to use and require little maintenance, making them an ideal choice for busy people who need to print documents quickly and efficiently. Inkless portable printers from Liene are an excellent choice for anyone looking for a dependable and convenient printing solution.